COMING SOON: With All of Me II !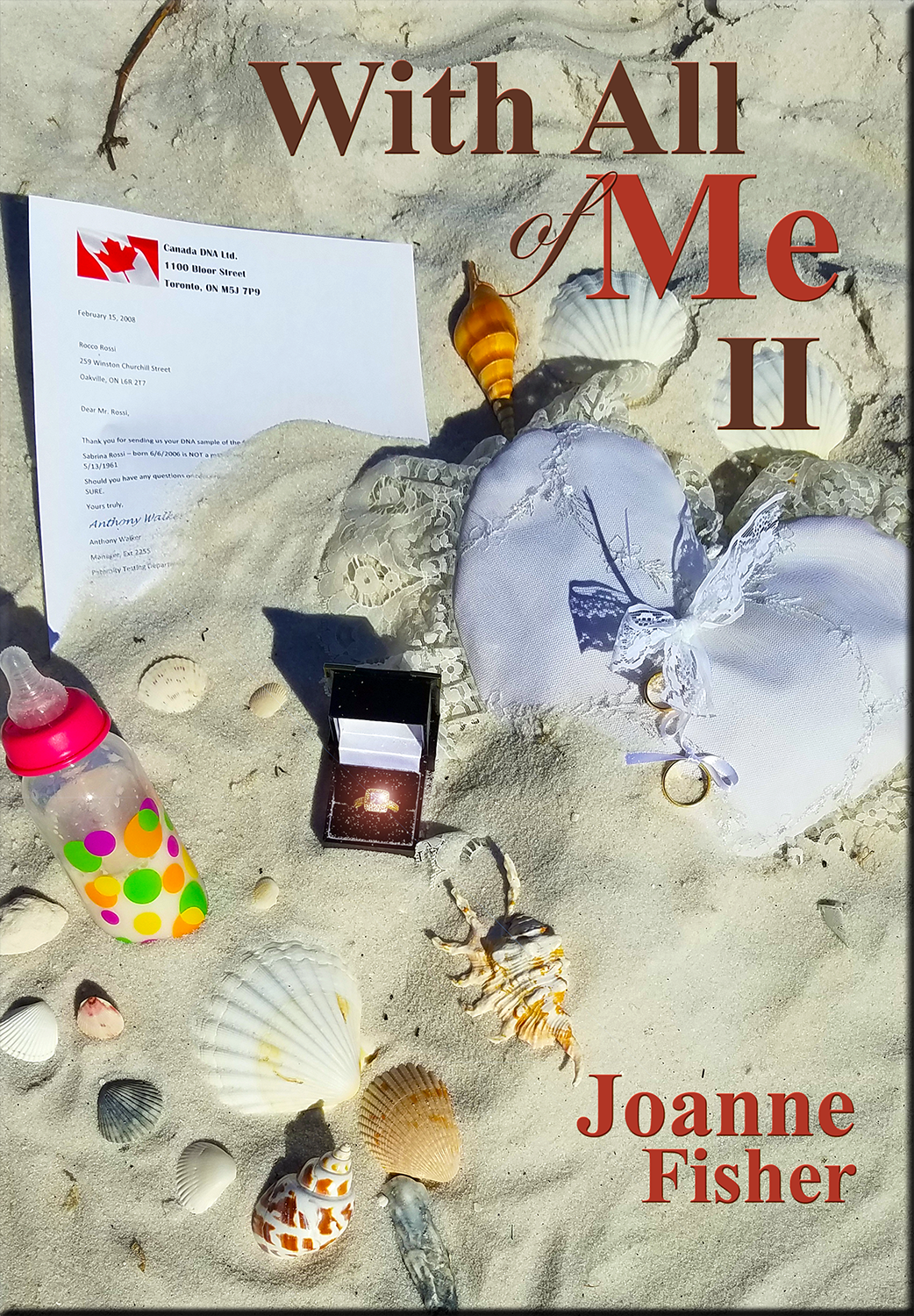 Pre-Order Your Copy Today!
We are very excited to announce the upcoming release of Joanne's newest book "With All of Me II"; sequel to her 1st book, "With All of Me"! 
ABOUT With All of Me II:  Mature & curvaceous Giuliana faces the consequences of having two online lovers: the insanely jealous Aaron, and the sexy (and very attentive) silver fox, Bobby. To make her life more complicated, she must weather the wrath of her husband Rocco who has confirmed his suspicion and uncovers a deep, dark secret. And there are more secrets to hide! Can Giuliana survive this tsunami of impossible situations. Will she be able to rebuild the life she once had, or will the burden of the past prove too much?  Is there even a happily-ever-after in her future?
To be released in April 2019. PRE ORDER YOUR COPY TODAY! Just EMAIL Joanne & secure your copy.
Explore Joanne's Book Catalog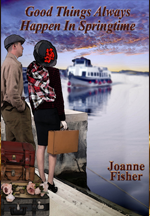 Good Things Always Happen In Springtime
Germany, 1938: two young people find each other and discover true love. They must keep this love a secret—from family, from friends, and from the Nazis. She lives in the Jewish Quarter and he lives in the city proper. Charlotte, a young girl of 15, wanders into Georg's cobbler shop to have some shoes repaired. Georg, enamored by Charlotte's charm and grace, decides right then and there that he is going to marry her. Follow along as his pursuit of the young Charlotte results in the couple traveling a heart-stopping, winding route to stay one step ahead of the Gestapo in their escape from Nazi Germany to the United States, with a surprising twist along the way!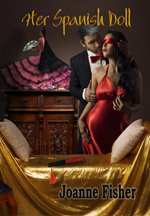 Her Spanish Doll
Fiore is a young Italian woman engaged to be married but her plans are interrupted by a charismatic Sebastián, a handsome middle aged Spanish businessman.
Her beauty strikes him like a thunderbolt sent by the goddess Venus herself. When she is given an peculiar gift: a Spanish doll, she is thrown into a whirlwind of entangled passion, money, secrets and love.
Their romance sparks in a charming little Italian town located on the southern part of Lake Garda in northern Italy and takes them around the globe. What happens when her life is suddenly shattered by a life-long secret?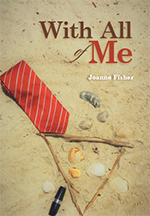 With All of Me
Giuliana is a middle-aged housewife in Toronto. She tries to balance a career, a husband who has little interest in her well-being, and three children. In the evenings, she gets on her computer and chats with people all over the world. Among the people she chats with, she becomes romantically involved with Aaron, who lives nearby and Bobby in California.
Her life becomes like a pinball bouncing between her husband, her job, her children, and her two online loves. She is bewitched by the romantic poetry of Aaron and the honesty and kindness of Bobby, that takes her all the way to California. Watch for the ironic twist of fate that takes her in a direction that she never expected!
Check Out the 1st Book in Joanne's Travel Tips Book Series: Traveling Boomers: First Stop: Italy (Travelling Boomers Book 1)
Are you ready to get on that plane? Travel can be scary and nerve racking but it can also be exciting and fun. Don't miss out on the fun just because you don't have travel experience! This quick and easy to read guide will help you travel around the world as if you were an expert traveler. Once you've read this fun book, I promise you will become a seasoned traveler. Now, get ready to board!  First Stop: Beautiful Italy! The garden of the world. Enjoy your read and enjoy your trip!
New Release!  Baker's Dozen Anthology
This collection escorts readers to several different countries and time periods while encountering diverse personalities. You'll enjoy reading about Wally; an adorable little Dachshund who tells his tale from a dog's perspective. And about a sexy and seasoned Sugar Black, a popular country music singer who falls for one of his life-long fans. Little Victoria, whose porcelain doll conveys true love to her mother. Then, you'll come across Benton Falls in the mid-1800s; a small town in Montana where Ben and Carrie-Ann will become united with a little help of an ingenious Mrs. Martin. Oh, and let's not forget about Omar, the Arab Prince and Paulina, the Venetian Princess who fall for each other in a modern-day venue:  a Masquerade Ball. You'll be enchanted by these stories and you won't be able to put this book down!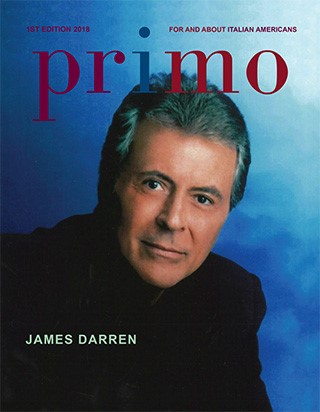 Read Joanne's Short Story "Cinderella Three", which is featured in 

"Dreams: A Space Coast Writers' Guild Anthology"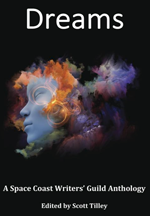 PRIMO, the largest independent national magazine for and about Italian Americans, provides quality journalism on Italian American history, heritage, and achievements.
Tell us about your family background? Where was your family from in Italy?
 My parents immigrated to Canada in 1958 from Nicastro, Calabria, Italy. I was born in Toronto, as was my sister. Then in 1980, my dad decided to go back to Italy to live. I was just out of college, and it was frowned upon for young Italian women to live on their own in those days, so I followed my parents and my sister to move to Italy. We lived in northern Italy, around the south part of Lake Garda, for 17 years. My sister and I both married local Italian men. I had 3 children, and my sister had two. All five of our children were born in Desenzano Del Garda, province of Brescia. When my father died in 1994, we began to make plans to return to Canada. In 1997, both our families, along with my mother, returned to Canada, near Toronto. We were thrilled to be back! Unfortunately, my husband did not fit at all well in Canada, and we divorced in 2005. He immediately moved back to Italy. I remarried, this time to a police officer in central Florida and moved there to be with him. I still live there. I still have a very large extended family in Italy and Canada. My two sons live in Canada and as well as my sister and her husband and children. My husband and I will be traveling to Italy this summer, and we are very excited to go!
"With All of Me" is a novel about a woman torn between two men. What inspired you to write this book? At one point in my life, I was like Giuliana: I had multiple online friends and most of them were men. I was also going through somewhat of a mid-life crisis which was hardened by my ex-husband wanting to return to Italy. However, as I wrote, the plot became quite spicy and convoluted, but at the same time, quite interesting. However, I would not call it autobiographical.
How are you alike or different than the main character Giuliana? I am very much like Giuliana. When I began writing "With All of Me", I still lived in Canada so Giuliana was somewhat of a reflection of myself during that time of my life. But as the book evolved, so did I, and Giuliana and I went our separate ways.
Although Giuliana is Italian, she has been full immersed in the way of Canada or America. Is she representative of Italian American/Canadia women? Definitely! She is a very modern representation of an Italian-American or Italian-Canadian woman because she dares to entangle herself with three men as she tries to discover where she's at in her life, trying to balance the Old World culture and expectations with modern American/Canadian life. She's very bold while remaining tasteful. She works hard but also plays hard. She's very independent but she remains a good mother and caregiver for her family.
What are your future novels or projects? I have just released "Her Spanish Doll" which is another romantic erotica set in Northern Italy. Here is the LINK to Her Spanish Doll.

Ask Joanne a Question!
Would you like to ask Joanne a question about her current book, upcoming events or new books in progress?  She would love to hear from you!
Our Privacy Statement
& Contest Rules