2019 is HERE & Great Events are Coming!
We had an Exciting 2018.  Looking forward
to an Even More Excitement in 2019!
2nd Annual Author's in a Box Book Bash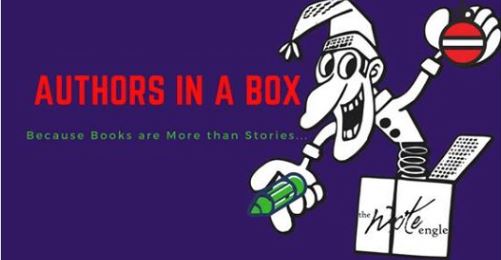 December 8, 2018 from 9am to 9pm at the Indian River Mall, Vero Beach. Featuring 50+ authors of multiple genres AND artists as well!  Why join us? Because books make the BEST gifts! And there will be ONLY 16 more shopping days until Christmas!  What will you find?  Books! Books! Books! Other great Christmas gift ideas!  Author's of children's books will be reading their stores to children.  Enter to win a basket of books by featured authors.  And our authors will WRAP YOUR BOOKS FOR FREE!  For ticket info, please visit the Author's in a Box Facebook page


It was great to meet so many of the nice people who attend the 
Spring Arts Boutique
!  The event showcased professional women's "Gems of Creativity".  Presented by the National League of American Pen Women – Cape Canaveral.
Hangin' With The Web Interviews Joanne!
Joanne's latest book is featured on the Hangin' With Web Show website!  The Hangin' With Web Show is the internet's best web talk show series and features everything the avid ready could want: from Sci-fi to fantasy to romance, horror, non-fiction and historical, they you covered! From the beginning, the Show has covered small press, Best-seller and Indie writers to help readers discover great new reads! and Joanne is so thrilled to have "With All of Me" featured! Check 
HanginWithWeb
 and all the other great authors featured!

Ask Joanne a Question!
Would you like to ask Joanne a question about her current book, upcoming events or new books in progress?  She would love to hear from you!
Our Privacy Statement
& Contest Rules