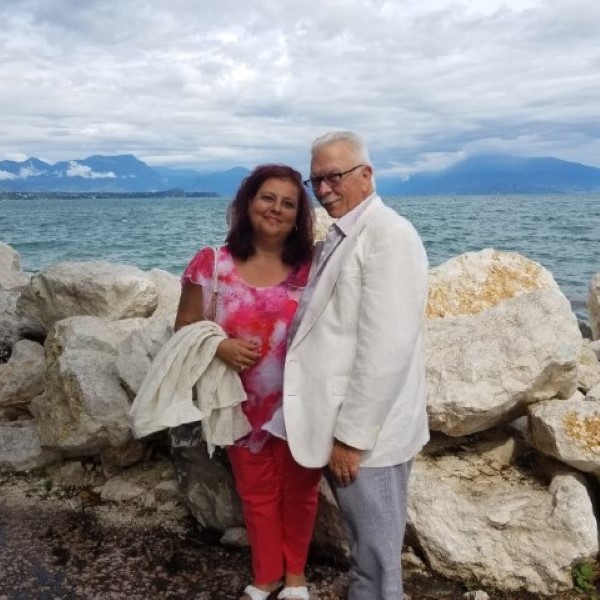 Joanne's Adventure Series:  The Traveling Boomers
Joanne has embarked on a new venture with husband Dan, a spinoff from her global-hopping series 'The Traveling Boomers – Next Stop' .  Where are the Traveling Boomers trveling to next?  Join your favorite author and her favorite husband on each new adventure of  Traveling Boomers!
Traveling Boomers: First Stop: Italy (Traveling Boomers Book 1)
Are you ready to get on that plane? Travel can be scary and nerve racking but it can also be exciting and fun. Don't miss out on the fun just because you don't have travel experience! This quick and easy to read guide will help you travel around the world as if you were an expert traveler. Once you've read this fun book, I promise you will become a seasoned traveler. Now, get ready to board!  First Stop: Beautiful Italy! The garden of the world. Enjoy your read and enjoy your trip!
Traveling Boomers: Second Stop: Israel (Traveling Boomers Book 2)
In the words of our beloved President John F. Kennedy – "Israel was not created in order to disappear – Israel will endure and flourish. It is the child of hope and home of the brave. It can neither be broken by adversity nor demoralized by success. It carries the shield of democracy and it honors the sword of freedom."  No, Israel is not only the Holy Land, it has a variety of places to see, things to do and food to eat. Put Israel on your bucket list. It won't disappoint.  Don't forget to visit thetravelingboomers.com & drop the Boomers a line.
Traveling Boomers: Next Stop: Spain & Canary Islands (Traveling Boomers Book 3)
The traveling boomers are at it again and this time it is the dreamy Spain and one of it's Islands, Canary Islands. Like all typical travelers we fell in love with Spain. Any reasonable person who goes to Spain, eats in Spain, drinks in Spain will undoubtedly fall in love. This book will guide you in your upcoming journey to Spain and if it is not upcoming, the traveling boomers will give you good omens. So, book, pack and get on that plane! Just bring this little guide with you.

Ask Joanne a Question!
Would you like to ask Joanne a question about her current book, upcoming events or new books in progress?  She would love to hear from you!
Our Privacy Statement
& Contest Rules