Explore Joanne's Book Catalog
SPECIAL DEALS from Joanne's Catalog!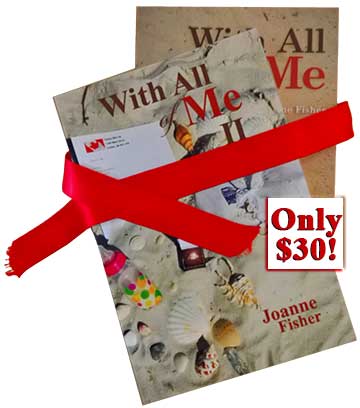 GET the complete saga in this Special Deal Package!
We are very excited to offer this special soft cover bundle of Joanne's sweeping romantic saga:  "With All of Me " & the sequel  "With All of Me II"!

 
 Order Your Bundle Today. Only $30!

Ask Joanne a Question!
Would you like to ask Joanne a question about her current book, upcoming events or new books in progress?  She would love to hear from you!
Our Privacy Statement
& Contest Rules